I have good news if you missed my live training [where I shared the 4 powerful (and easy!) steps to get on track with your money and the 5 psychological factors likely holding you back].  I have the replay of the presentation available here – but only until midnight tomorrow night.
Now, I'm excited to announce The Money Makers Academy — my private, members-only program which shows you how to make more, save, and manage your money — is OPEN!
The Money Makers Academy is the only step-by-step course that helps you master the inner AND the outer game with money.  When you have the mindset AND the practical skill-set, you take action and achieve positive results.
No more wondering about what you need to do with your money. You'll know and do it.
This exact system has been proven with THOUSANDS of my clients — and has created over $4 million dollars in earnings and savings for them.
Now it's your turn.
And since today is the Opening Day (we haven't publicly opened this course since last October!), we have an added $1,000 bonus for YOU until midnight tonight PT (I'm giving you a few extra hours!) if you are interested in access to this exclusive brand-new…
"Money Story Rewrite LIVE" BONUS
A powerful group session where I show you WHY you haven't been able to break free of your money problems no matter WHAT you've tried — and then we'll transform your relationship with money so you can FINALLY get ahead.
It's a surprisingly simple three step process that you'll wish you'd known about YEARS ago!  Plus it will be live so I'll coach 3 people through the process and then YOU can ask questions to get to the heart of what's been holding you back.
Have a MASSIVE transformation which immediately moves you leaps & bounds towards more money.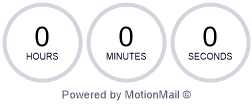 But you've got to get it now… quick, this bonus disappears TONIGHT at 11:59 PT.


So if you're ready to…
Make more money, with the mindset and worthiness to earn more
Confidently make money decisions which grow your savings
Book that tropical vacation (instead of just seeing your desktop picture of a beach)
Pick out anything in the store without hearing the little voice ask "can you afford that?"
See your savings and feel of rush of joy (instead of dread)
Send your children to the college of their choice
Take that class you've always wanted to
Enjoy the little moments — no more constant low-grade worry
Grow your business profitably (you'll LOVE the new  Business Academy!)
You're ready for The Money Makers Academy!
P.S. Hundreds have already gotten success in this program, so you get to hear about the results from the Money Makers themselves…
Like Bethany, who now makes more money with a BIG raise (almost 11%!)
And Andrea, who totally paid off her personal debt — to the tune of $14,170!
Join The Money Makers Academy TODAY and get the "Money Story Rewrite LIVE" bonus!  Tick tock… this valuable bonus ends tonight.
May as well jump in now, because the Academy is only open for 7 days. But if you join today, you get the valuable "Money Story Rewrite LIVE" bonus to help you make major strides — FAST.