WOW … Did you hear Facebook went DOWN?
(Right when we were supposed to go live today — so we'll be on tomorrow 11am ET and giving you special access to yesterday's replay for a limited time!)
We gave it 3 hours to work itself out… but apparently the FB gods had other ideas.
And since I've been on the edge of my seat all day to tell you, we are moving on to Plan B before I burst..
The Money Makers Academy is now OPEN for enrollment again!
>> WOOHOO! Join the Money Makers Academy NOW!
(You can get the amazing Opening Day bonuses — EXTENDED through Thursday Oct 12th midnight given the tech challenges!)
This is my private, super-affordable, members program which shows you how to make more, save, and manage your money — all in less than 30 minutes/week!
If you're ready to end the sleepless nights, finally pay off any nagging debt, and earn more money WITHOUT spending more hours at the office,
The Money Makers Academy is perfect for you.
This is the only step-by-step course that gives you the mindset AND the practical skill-set you need to take action and achieve positive results.
This exact system has been proven with THOUSANDS of my clients — and has created over $4 million dollars in earnings and savings for them.
See how it's worked for Emilie — who has kickstarted her savings after only 3 months:
And Bethany — who asked for and got an 11% raise in month 2:
And Susan — after she paid off $18,000 of debt in less than one year in the Academy:
And that's just the beginning.
Now it's your turn.
And since today is the Opening Day (we haven't publicly opened this course since June!), we have an added a $1,000 bonus for YOU until tomorrow night PT.
"Money Mindset Breakthrough LIVE" BONUS
This is a powerful and LIVE group session with me. where I show you WHY you haven't been able to break free of your money problems no matter WHAT you've tried — and then we'll transform your relationship with money so you can FINALLY get ahead.
Expect a MASSIVE transformation which immediately moves you leaps & bounds towards more money.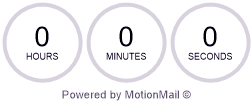 But you've got to get it now… this bonus disappears TOMORROW NIGHT at 11:59pm PT.
So if you're ready to…
Make more, live more, and END the money stress…
You're ready for The Money Makers Academy!
P.S. Enrollment for the Academy is only open until next week. But today is the ONLY day to get the valuable "Money Mindset Breakthrough LIVE" bonus to help you make major strides — FAST. Here's what Eileen had to say about the call (and she is doing GREAT since then!):